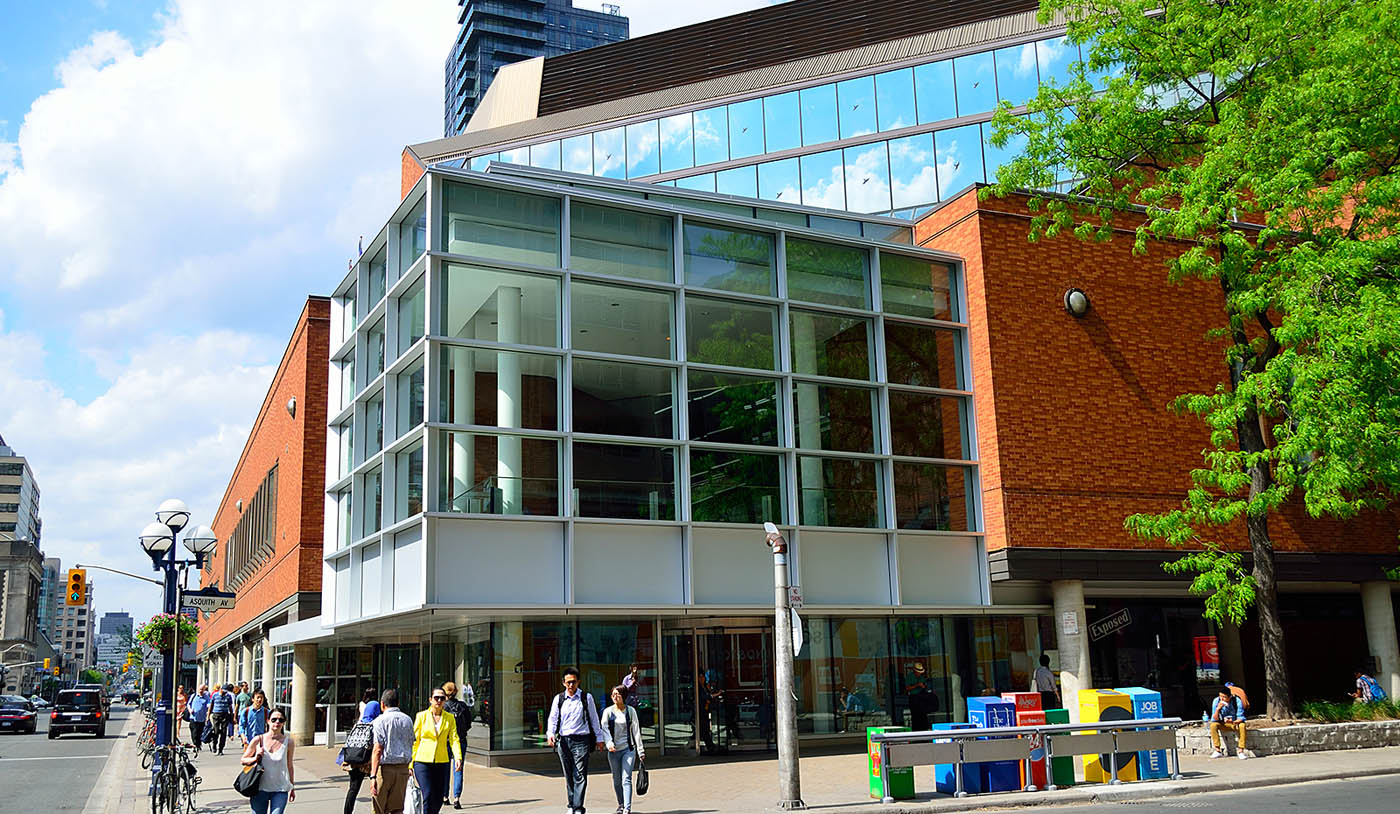 Settlement Services at Toronto Public Library
---
This blog was written by Stacey Nordlund, Outreach Librarian with Library Settlement Partnerships from Toronto Public Library.
---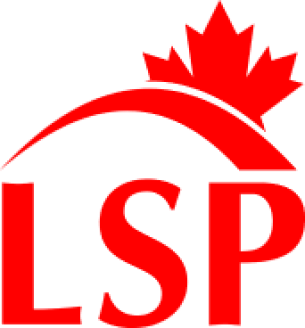 In March 2020, TPL closed temporarily to help prevent the spread of COVID-19. At that time, all services transitioned to online. In the last few months, TPL has been working hard to safely bring back a number of in-person services as part of Stage 3 Reopening, to meet the needs of the city's residents. As part of this, LSP Workers are returning to select library branches to offer in-person, appointment-based, one-on-one service, to provide information and referrals. We would like to thank our settlement agency partners for working with us to bring back LSP safely to TPL.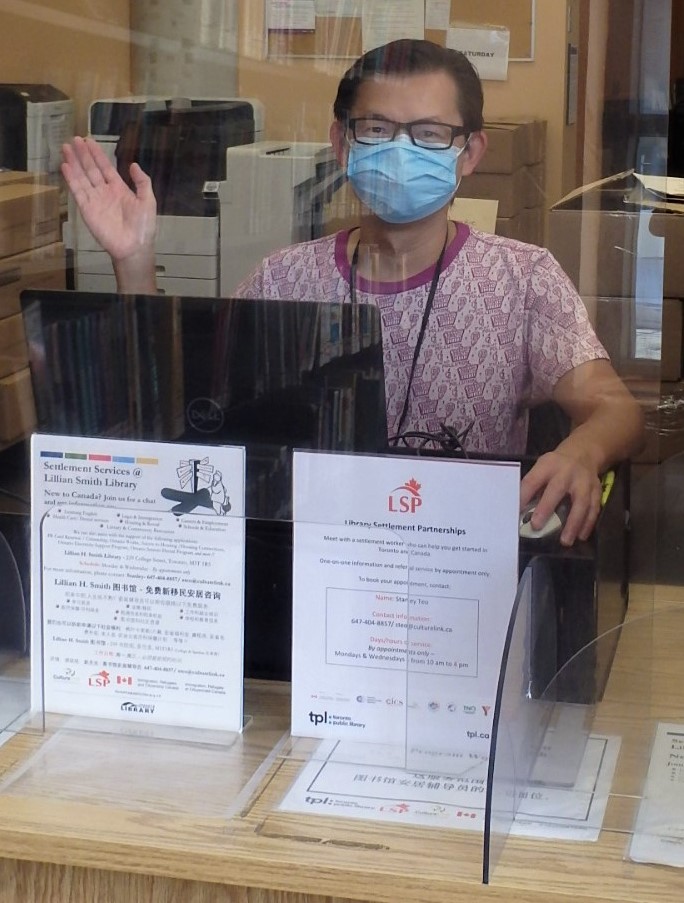 Some changes have been made to how LSP is offered, to keep everyone safe: there is no drop-in service, and appointments need to be scheduled before visiting the library. There are also safety measures in place: acrylic shields are installed at LSP desks, LSP Workers are equipped with PPE, and all equipment and furniture are cleaned regularly. Don't forget your mask or face covering when you visit us. If you're not feeling well, please stay home.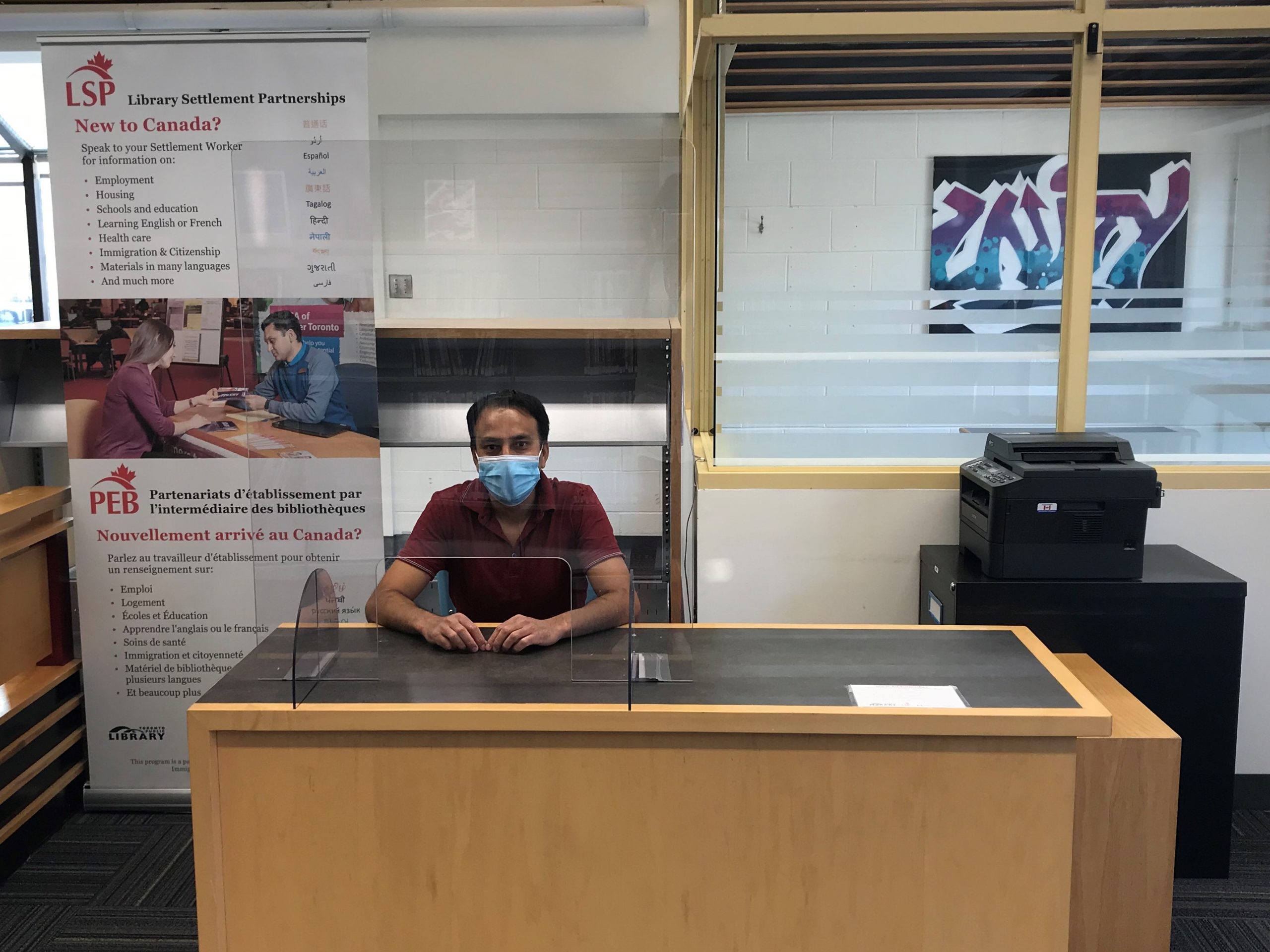 How to Access LSP
TPL's Settling in Toronto page is kept up-to-date about which locations are now offering in-person information and referrals, and which are maintaining online services. Through virtual services, LSP Workers continue to help newcomers individually over the phone and online, as well as through online group programs. LSP Workers' contact information is included on the webpage to make it easy to find a settlement worker who will help you.
How TPL Supports Newcomers
In addition to settlement services, TPL welcomes newcomers by offering diverse programs. For the remainder of 2020, all library programs are taking place online. Visit TPL's Online Programs Help Guide if you have questions about how to access and participate in TPL's online programs.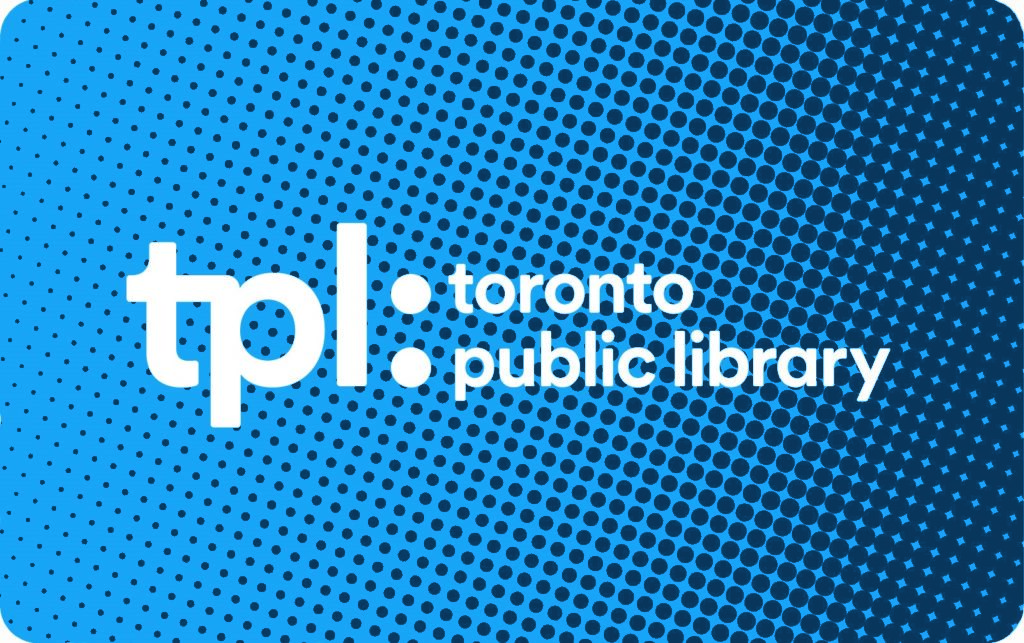 For more information about LSP and newcomer services at TPL, visit the Settling in Toronto page and New in Canada blog. We look forward to seeing you in the library!
All photos in this blog are provided by Toronto Public Library.