Ontario Education System
Ontario offers some of the best education in the world, from elementary school to post-secondary studies. The main reason is that the school in Ontario provides strong reading, math, and science learning programs at the elementary and senior school levels. If you are a newcomer parent with young kids, navigating the Ontario school system can be confusing.
At the YMCA Newcomer Information Centre, we developed a workshop to introduce and helped newcomer parents understand Ontario's Education System. From this workshop, first, you will learn who is responsible for your child's education other than the teachers and the parents. And as we have met many newcomer parents in our centre, we have compiled the most frequently asked questions about education in Ontario that will be discussed in this webinar:
What are Child Care Services?
How to apply for Child Care Fee Subsidy?
How to Register for School?
What is Elementary School?
What is ESL?
What is French Immersion?
What is Special Education?
What is EQAO?
What is Secondary School?
What is Post-Secondary?
Online Learning Resources during COVID-19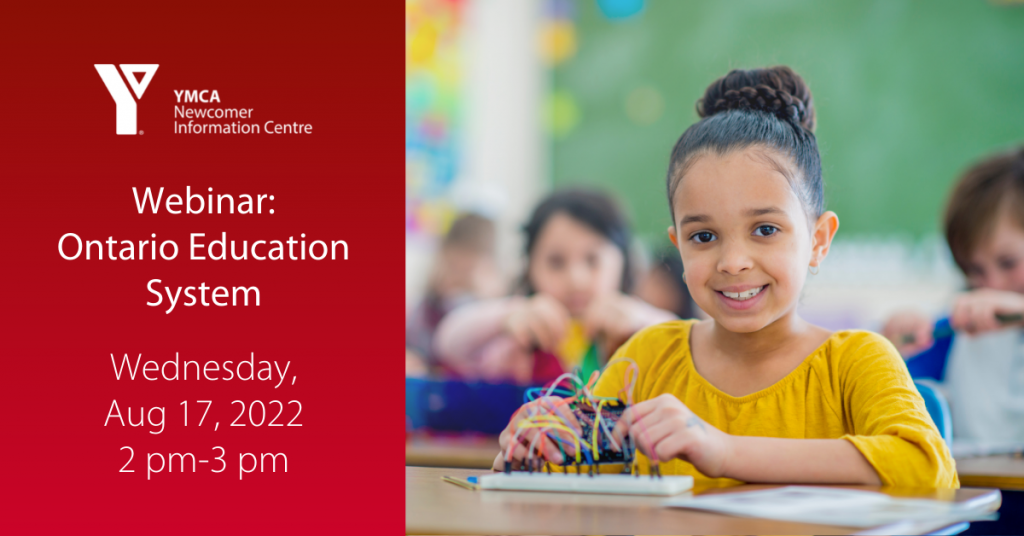 Here are what other newcomers think about this webinar:
"This webinar gives me clear steps of what am I going to do as a newcomer parent."
"I found this Webinar very important for my current & future decisions in educating my Children"
Are you a newcomer who had a teaching education or experience outside Canada? This webinar can also help you to understand the Ontario school system.
Do you want to know how to get your teaching certification in Ontario? Have a meeting with our Information & Referral Specialist!