Welcome to Canada new
Welcome to Canada!
The YMCA Newcomer Information Center is the first stop for immigrants and refugees in getting trusted & reliable information in Greater Toronto Area and Ontario.
Newcomer Services new
Newcomer Services
Meet our Information & Referral Specialist, discuss your settlement needs, and get reliable information on topics such as employment, education and training, language classes, health, and much more.
Information Sessions new
Information Sessions
We host a variety of informative webinars & workshops to help newcomers learn more about life in Canada such as employment related tips, education in Ontario, Canadian Culture, and much more
Welcome to the YMCA Newcomer Information Centre (NIC). Our free services give immigrants all the help and support they need to begin their new lives in Canada. We are now providing online and in-person service.

Receive a customized settlement plan to help you achieve your settlement goals
There are three options for you to register with us to receive our services. Whichever options you choose, you will receive a Personalized Settlement Plan to help you adjust to your new community.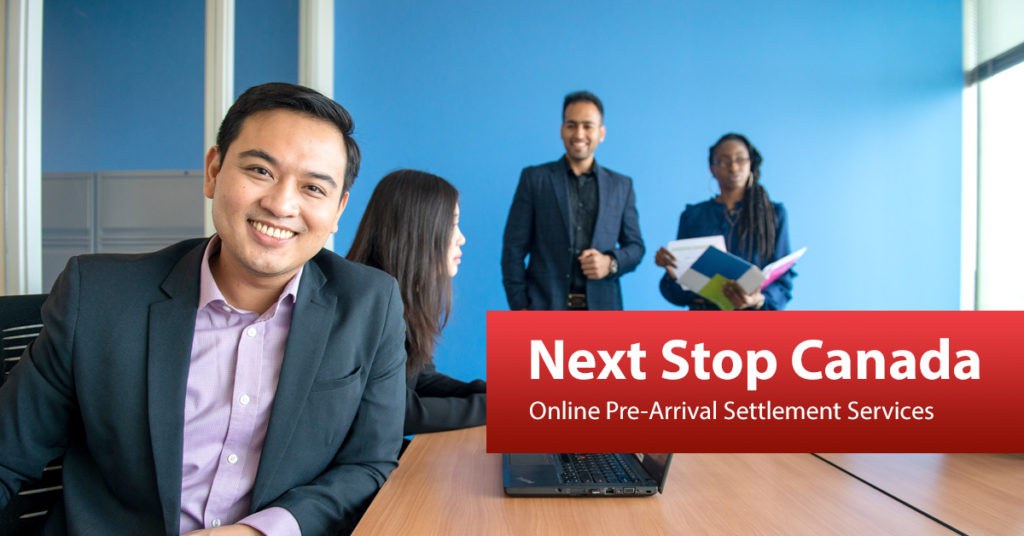 Next Stop Canada, our Online Pre-Arrival Settlement Services can help!
If you, or your family members, or your friends are immigrating to Canada, now you can start your settlement journey with us even before you pack your luggage.
Visit us at nextstopcanada.ca, and discover with us what you need to know about Canada before your departure.
YMCA NEWCOMER INFORMATION CENTRE
The YMCA Newcomer Information Centre (NIC) is a welcoming place for immigrants starting their new lives in Canada and has been serving the community since 2001 as the first stop for many newcomers coming to Ontario.
Services provided by YMCA Newcomer Information Centre are best experienced through the most updated versions of Google Chrome, Safari and Firefox.