To complete your registration with us, you need to upload one of your immigration documents, as well as your family members' (who you have registered) immigration documents. Examples of the document we accept are:
Permanent Resident Card (both sides):
2. Confirmation of Permanent Residence (IMM1000/5292/5688)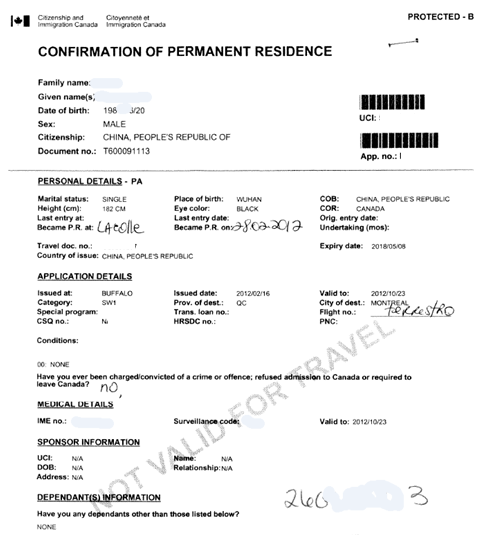 3. Notice of Decision Letter
4. Others:
If you don't have any of above documents, please upload your most relevant immigration documents. We will contact you later for your eligibility.
Any other inquiry, please email us: [email protected]